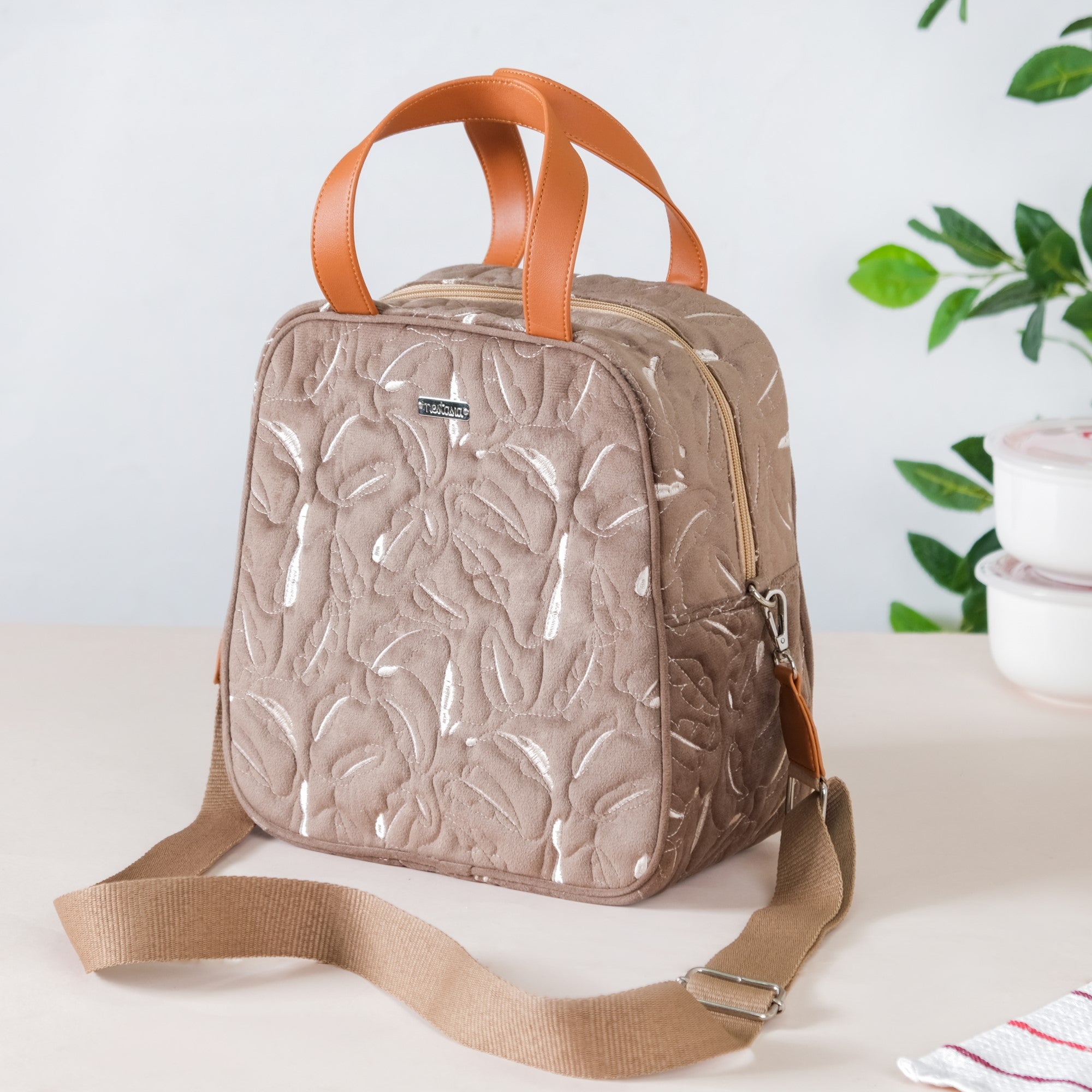 Insulated Tiffin Bag For Office Beige
₹ 1,290 ₹ 1,500
Product Introduction
Discover the ultimate convenience and eco-friendly solution for your daily meals with our heat-insulated tiffin bag. This sleek and stylish bag is designed to keep your food fresh and warm for hours. Its innovative insulated foil interior provides exceptional temperature retention, ensuring that your lunch remains hot and delicious. With multiple compartments and sturdy vegan leather handles, it offers excellent organisation and easy portability. Say goodbye to wasteful disposable containers and embrace sustainability with this reusable tiffin bag. Whether you're headed to work, school, or a picnic, this practical accessory is the perfect companion to enjoy homemade meals on the go.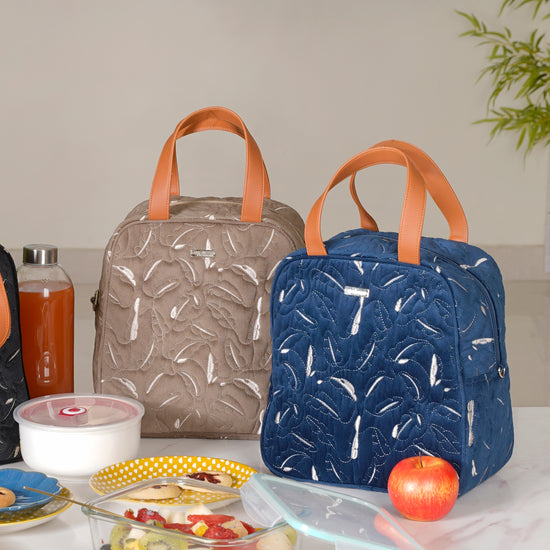 Feature
Heat insulation design
Leak-proof
Thermal foil interior
Keeps food warm for 6 hours
Portable & lightweight
Reusable & sustainable
Ideal for travelling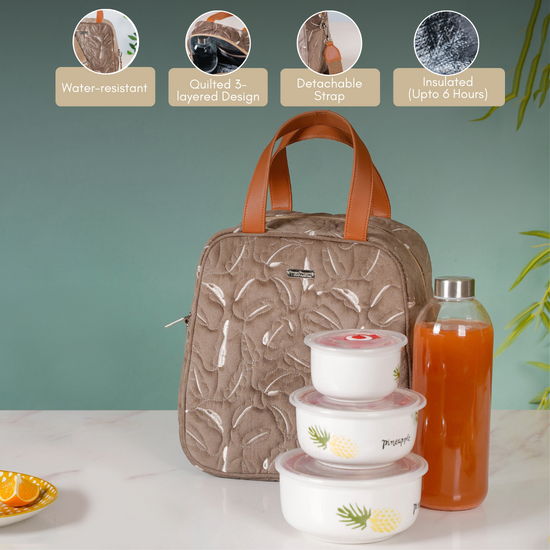 Frequently Asked Questions
Thermal Insulated Lunch Bag Black
I found the size to be little big. If it was little small would have been more convenient to carry
It's a good bag. Compact and classy. My colleagues also liked it very much
Thermal insulated bag is very spacious and stylish.