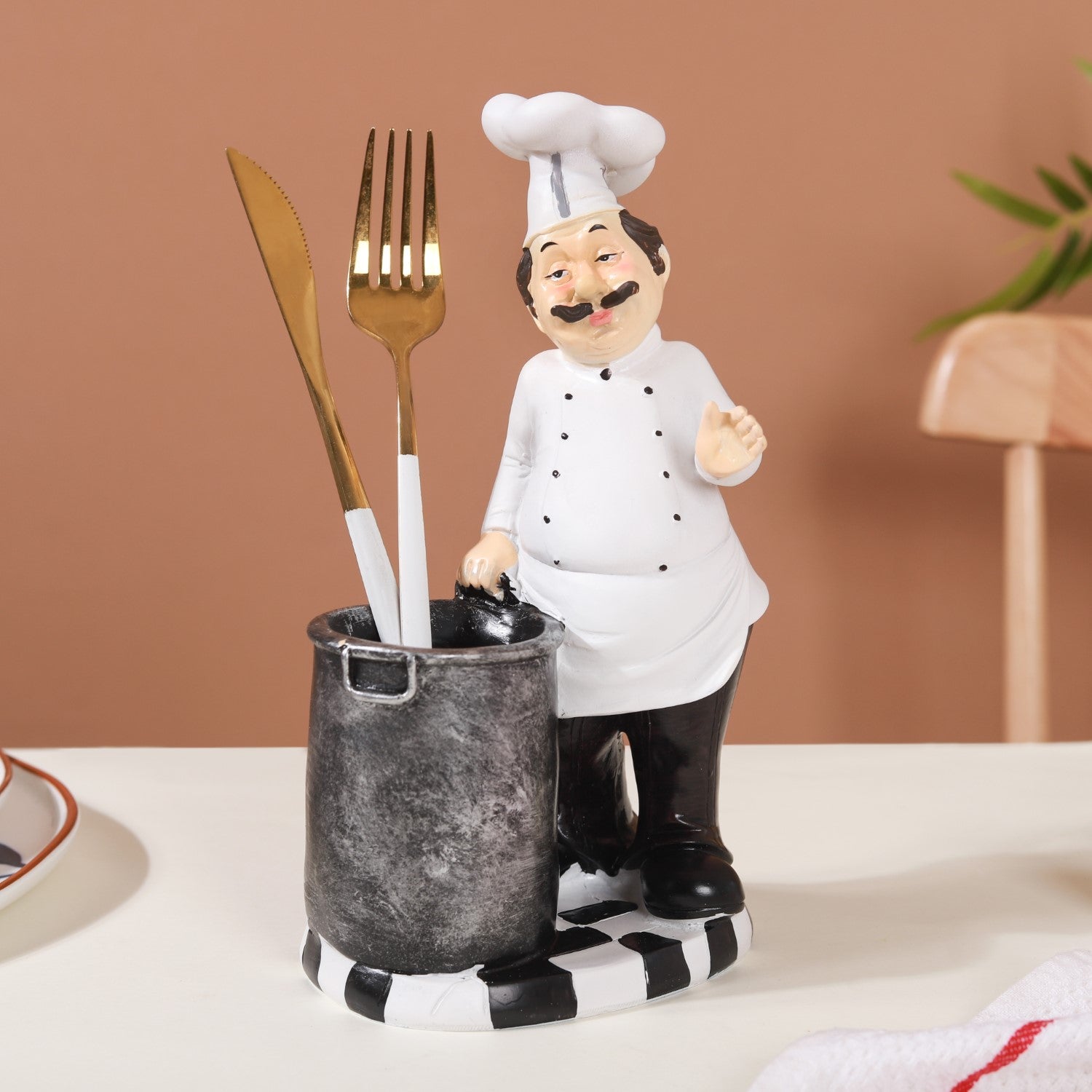 Masterchef Decor With Barrel
₹ 955 ₹ 1,585
Product Introduction
If you're a sucker for quirky kitchen and table decor, our Masterchef decor showpiece collection can be the perfect addition to your kitchen counter or dining table. The construction and fine detailing of our chef table decor showpieces are top-notch, making these figurines a perfect gift for any cooking enthusiast. You can also place these chef decor figurines on your coffee table to add a fun element to your living room decor. Since our chef figurines are pretty sturdy and easy to clean, so you can use them for a long time to elevate your home decor aesthetics.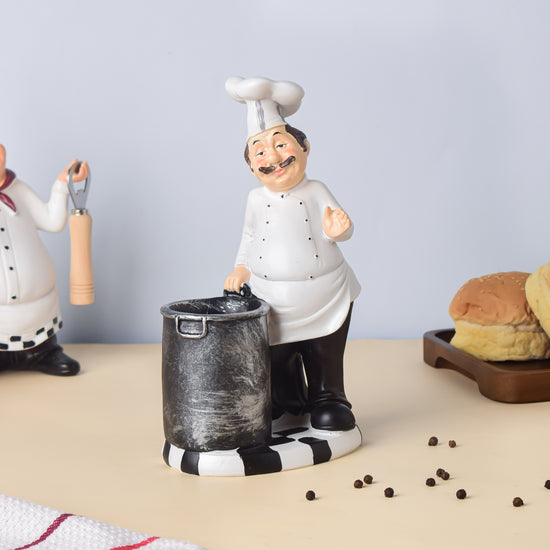 Feature
Premium quality
Quirky design
Handcrafted artisanal
Durable and long-lasting
Perfect table decor item for gifting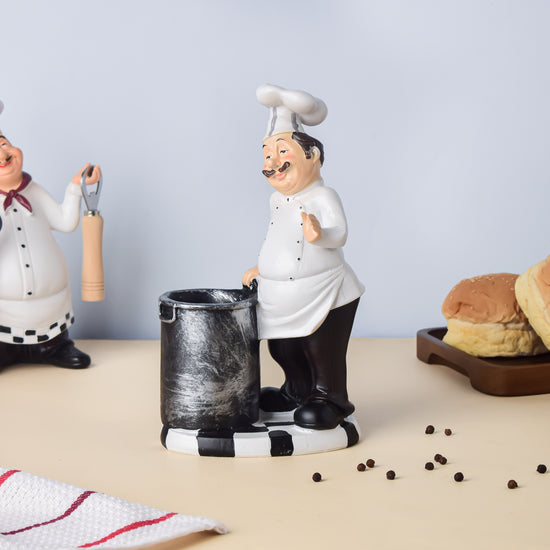 Frequently Asked Questions
How can I use this Masterchef figurine for table decor?
Place the figurine on your dining table or kitchen counter and pair it with other chef decor figurines to create a unique and quirky decor theme that can be an instant eye-catcher. Or, you can place the figurine on your snack shelf to amp up the kitchen decor.
How can one clean the Masterchef figurine?
You won't need to wash the Masterchef decor figurine to keep it clean. You can simply wipe it from time to time with a clean cloth, and it'll remain as good as new for a long time.
Happy Customer
I was thrilled with the unique collection and designs, while shopping on the website. Master chef with barrel is the fourth item I have purchased from Nestasia. Quality and designs are great. Very happy with the safe delivery process too.
I would be more happy if the size of the barrel can be little bigger to hold cutlery,than being a mere Artifact. My first purchase MasterChef had a big holder,accomodating my cutlery.
Cheers and All the best Team Nestasia . Keep up the good job.