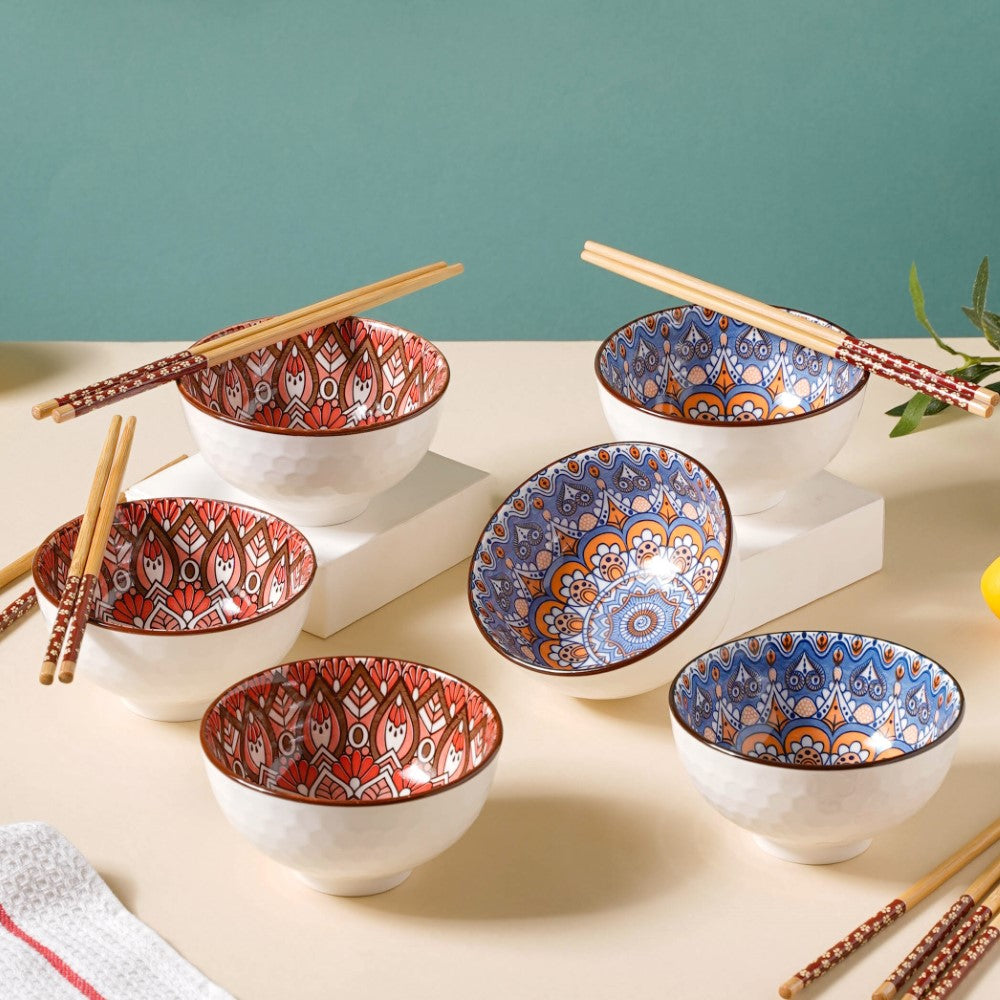 Bowls with Chopsticks Set of 6
₹ 940 ₹ 1,705
Product Introduction
Our six bowls, the pinnacle of ceramic artistry, exude beauty and usefulness. These bowls, made of the highest quality ceramic, are the epitome of culinary style. Every dish is enhanced by the artistic touches of its colorful interior patterns. Get ready for a dining experience that combines excellent design with ceramic's enduring charm. Your table will transform into a stylish canvas with the set of 6 ceramic bowls, and your meals will become a symphony of flavor.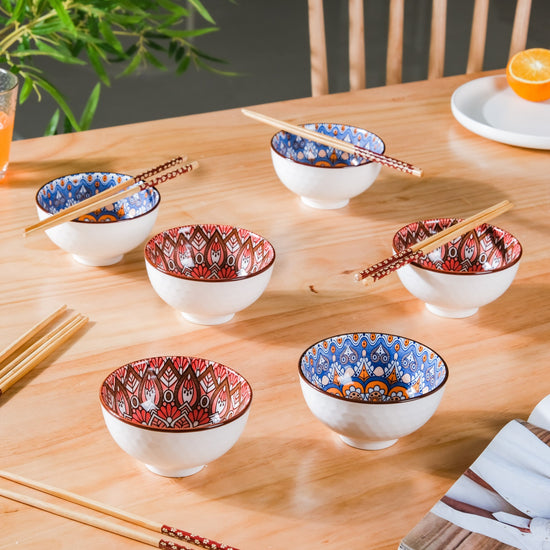 Feature
Set of 6 bowls
Microwave-safe
Dishwasher-safe
Ideal for gifting
Food-safe
Textured exterior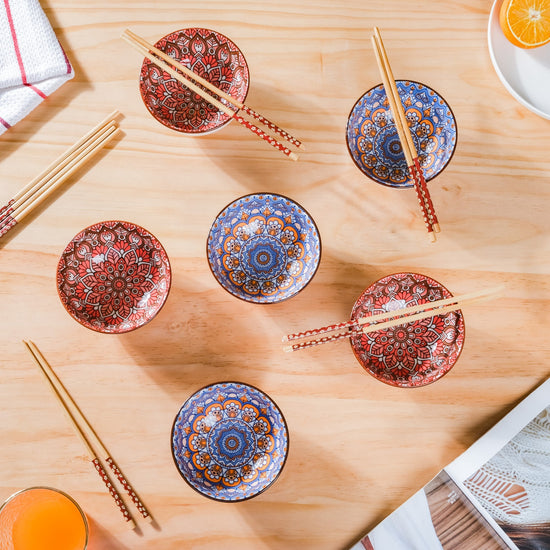 Frequently Asked Questions
very good
same as shown and good quality, beautiful
Fantastic
interesting dinner table cutleries
Ceramic Bowls with Chopsticks
Excellent quality, very happy with my purchase.
Mandala bowls
They look attractive and bright in colour . Good quality ….loved them