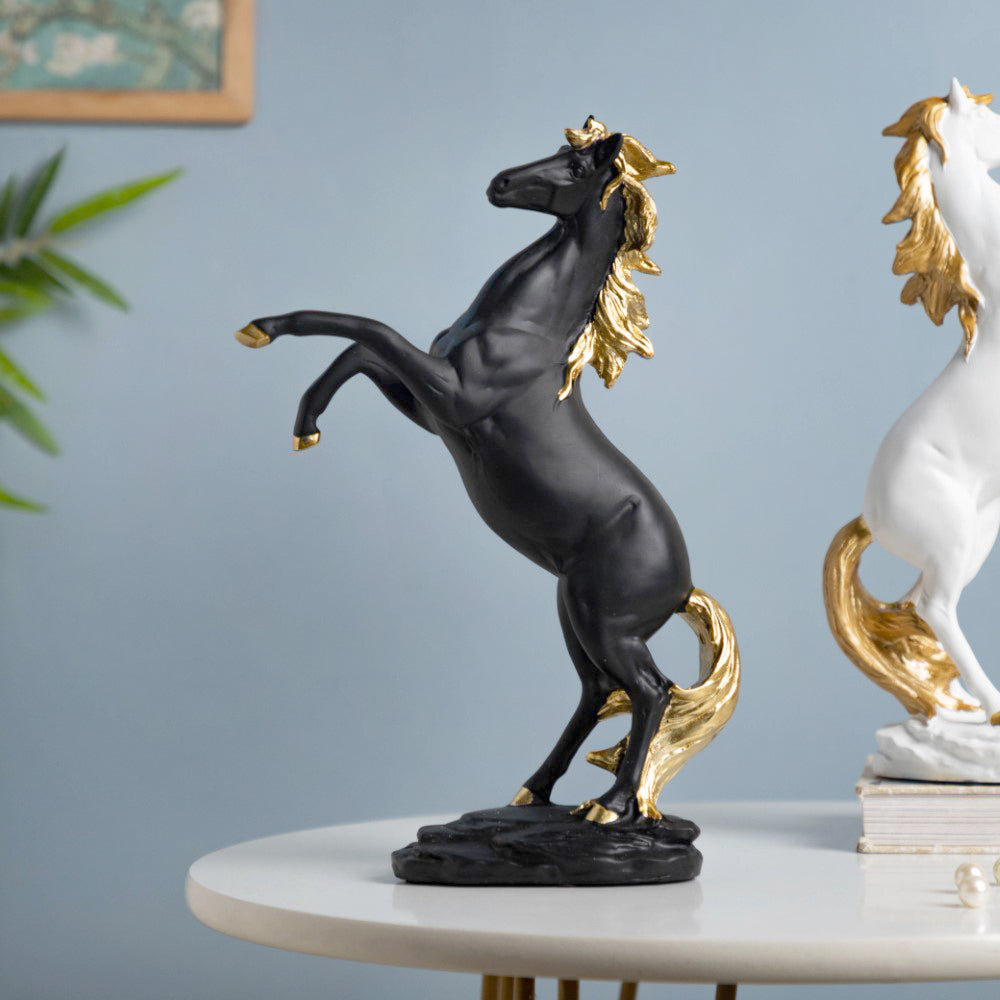 Horse Sculpture Decor Object Black 11.5 Inch
₹ 1,790
Product Introduction
If you are in search of a stunning centerpiece to enhance the beauty of your home, look no further than the exquisite galloping horse showpiece. This intricately designed decor item is a true embodiment of elegance and grace. With its lavish gold detailing and mesmerizing textures, it exudes a sense of opulence and sophistication. Every inch of this showpiece is adorned with outstanding detailing, showcasing the meticulous craftsmanship involved in its creation. The charismatic color of the horse, further enhanced by its gold accents, adds a touch of glamour and allure to any space it graces. Prepare to be captivated by the sheer beauty and allure of this remarkable horse showpiece.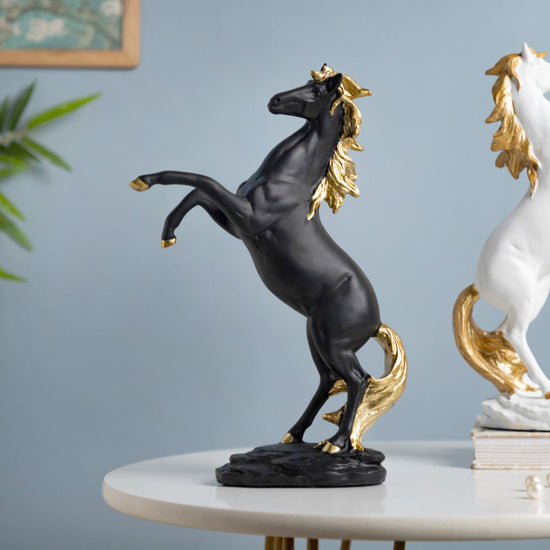 Feature
Premium quality
Exquisite design
Durable resin material
Gold detailed
Matte black colour
Intricate patterns & textures
Suitable home decor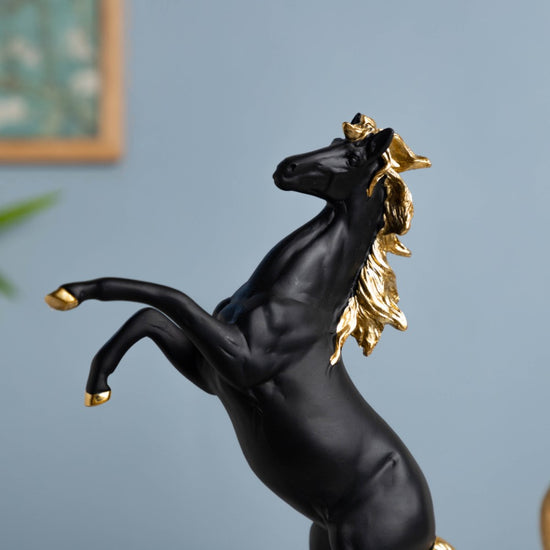 Frequently Asked Questions
Horse Sculpture Decor Object White 11.5 Inch
Horse pair
Loved it, good packing, fast delivery. Must buy house decor according to vastu.
Beautiful
The showpiece is very beautiful with good finish
Horse
Beautiful craftsmanship. timely delivered.