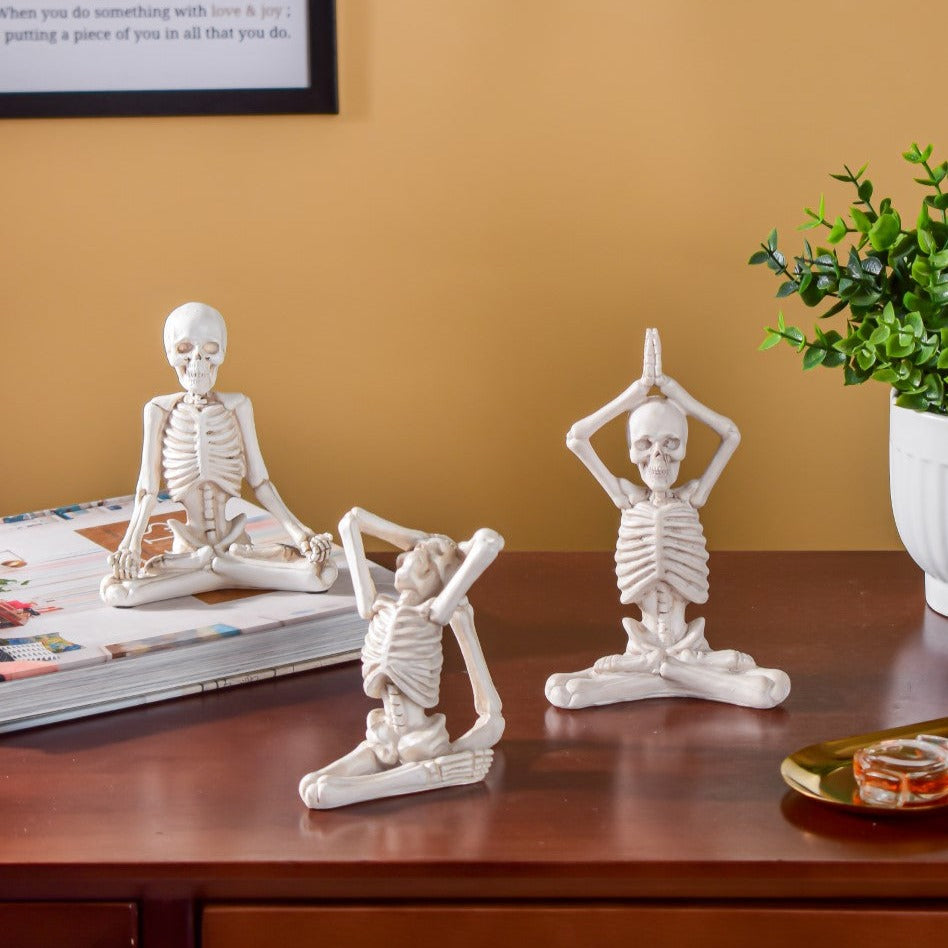 Yoga Skeleton Showpiece White Set Of 3
₹ 2,085
Product Introduction
Presenting to you- Yoga Skeleton Showpieces in a set of 3, an intriguing fusion of art and wellness. These one-of-a-kind works of art depict beautifully crafted skeletons in various yoga positions. Each skeleton was painstakingly crafted to demonstrate the elegance and balance that are associated with yoga practice. These showpieces are made of sturdy materials and have a unique appeal that makes them ideal for home decor, yoga studios, or as conversation starters. These showpieces add a feeling of interest to any room and encourage mindfulness and tranquilly with their quirkiness and symbolic portrayal of strength and flexibility.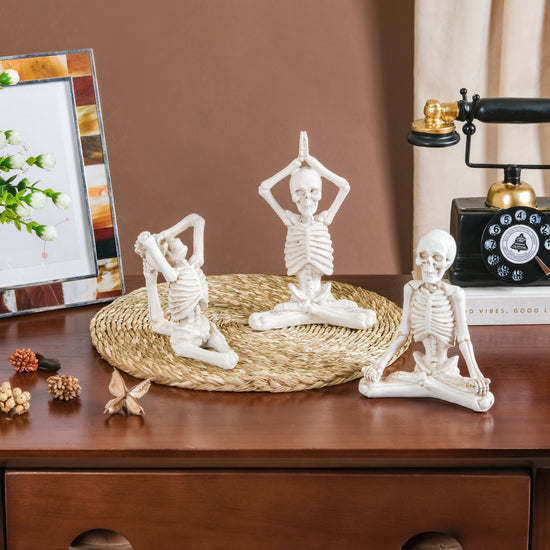 Feature
Premium quality
Quirky design
Trending showpiece
Attractive centrepiece
Scratch-proof adhesive furniture pads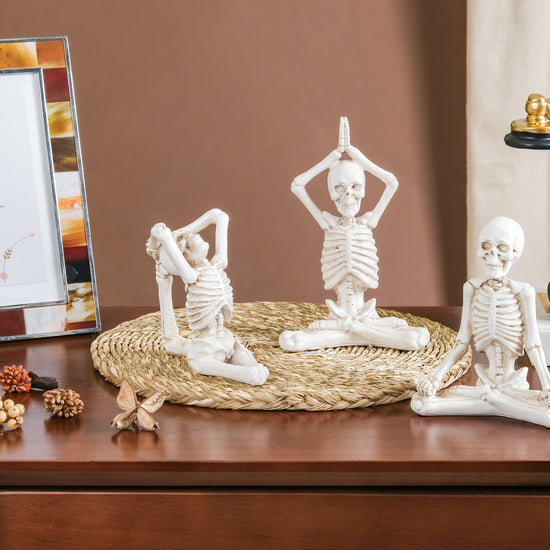 Frequently Asked Questions
Yoga Skeleton Showpiece White Set Of 3
Excellent
All three are excellent. All have detailed features. Can be purchased again as a gift. Loved it.
Original product
Best one and nice one I loved it