Empress Cast Iron Ultra Smooth Flat Base Kadai 9 Inch
₹ 1,510 ₹ 1,990
Product Introduction
The cast iron kadai comes with a flat base and a super-smooth, non-stick surface. Crafted to perfection, this kitchen essential redefines cooking convenience and delivers exceptional results. The flat base ensures even heat distribution, while the cast iron construction guarantees durability and excellent heat retention. The super-smooth, non-stick surface effortlessly releases food, making cooking and cleaning a breeze. Whether you're searing, sautéing, or simmering, this kadai provides unparalleled performance and versatility. With its timeless design and superior functionality, it's a must-have for every home chef. Elevate your cooking experience with the cast iron kadai and savour the delights of effortless culinary mastery.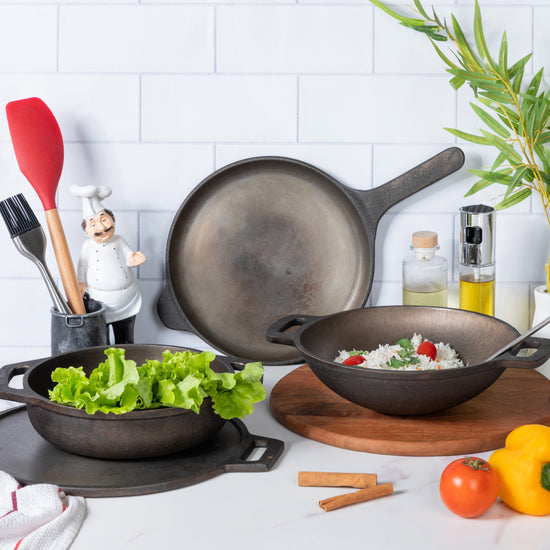 Feature
100% natural cast iron
Toxin-free
Naturally non-stick
Adds iron to food
Enhances taste
Super smooth surface
Premium quality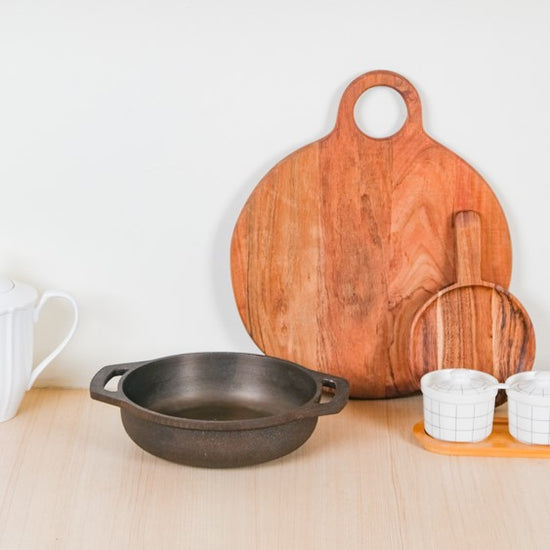 Frequently Asked Questions
It's really good product. Thank you.
Great product
Good finish. Great product. I'm happy with my purchase.
Excellent product
Well designed and a pleasure to use
Empress cast iron kadai
It is a great product at the given price. Very nicely chiseled with smooth finishing.