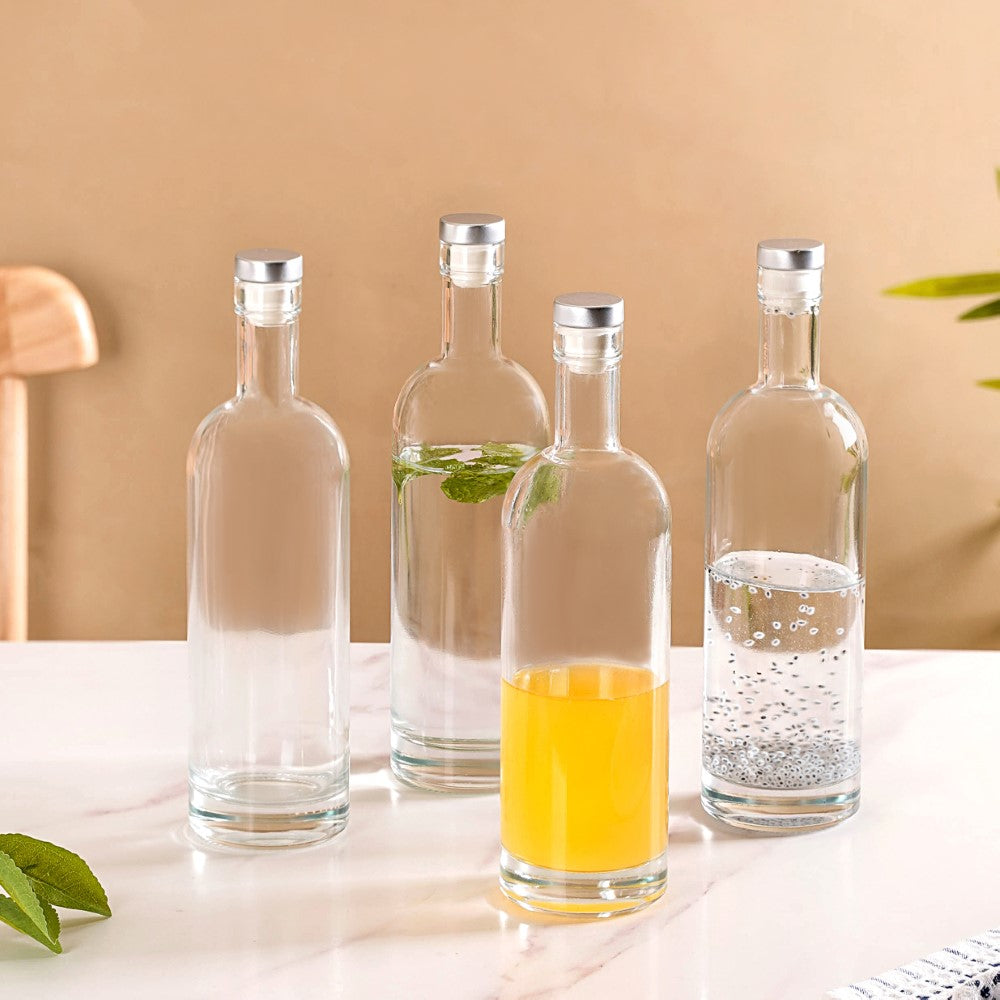 Set Of 4 Glass Water Bottle With Stopper 500ml
₹ 990 ₹ 1,490
Product Introduction
Elevate your beverage experience with our set of 4 glass bottles, where elegance meets practicality. Crafted from premium quality, food-grade glass, these BPA-free bottles ensure the purity of your drinks, free from harmful chemicals. Their cork-inspired stoppers not only preserve beverage freshness but also introduce a touch of sophistication to your table. These versatile bottles are perfect for a variety of beverages, from infused waters to homemade juices and iced teas. Whether gracing your dining table or finding a spot in your kitchen, these glass water bottles effortlessly merge aesthetics and functionality, making them an essential addition to your home.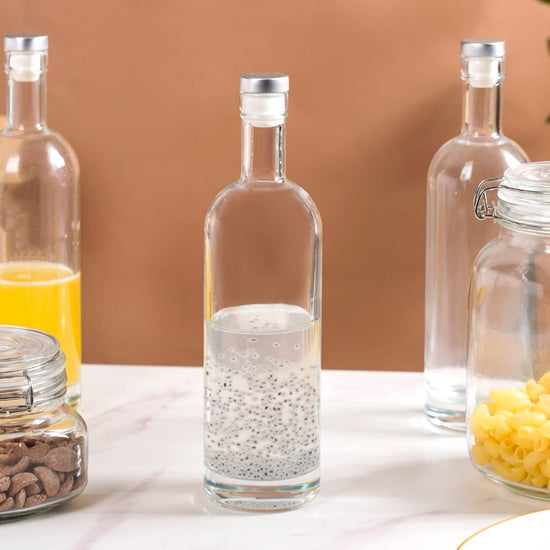 Feature
Food-grade glass
Softwood stopper lid
Leak-proof lid
BPA-free glass
Multipurpose functionality
Sturdy crack-resistant glass
Reusable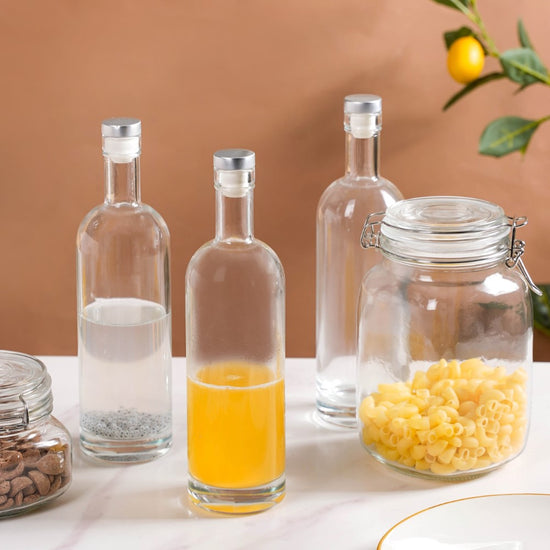 Frequently Asked Questions
Good quality n very well packed.