Product Introduction
The endearing "Yoga Girl Showpiece" is a wonderful small figure that perfectly captures the feeling of peace and connection. This charming showcase portrays a beautiful girl practicing yoga with her cuddly companion. One of the two variations shows the girl in a serene contemplative position, while the other shows her deftly lifting one leg straight up and parallel to her body. This showpiece, which was meticulously crafted, perfectly captures the grace and equilibrium of yoga practice. The Yoga Girl Showpiece adds a sense of peace and joy to any environment, whether you're a yoga aficionado or you just love cute decor.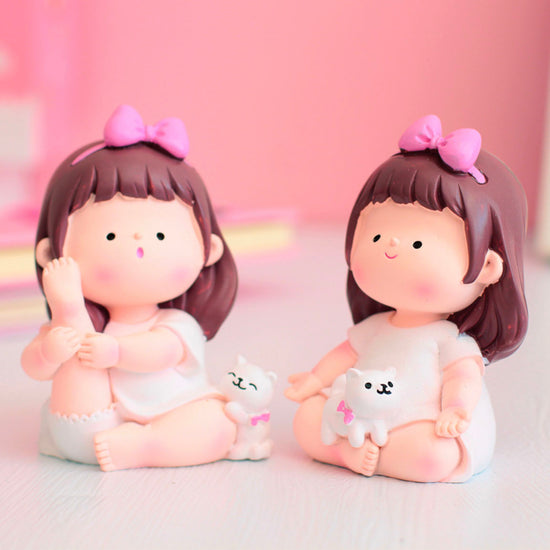 Feature
Quirky design
Premium quality
Best for gifting
Durable
Excellent craftsmanship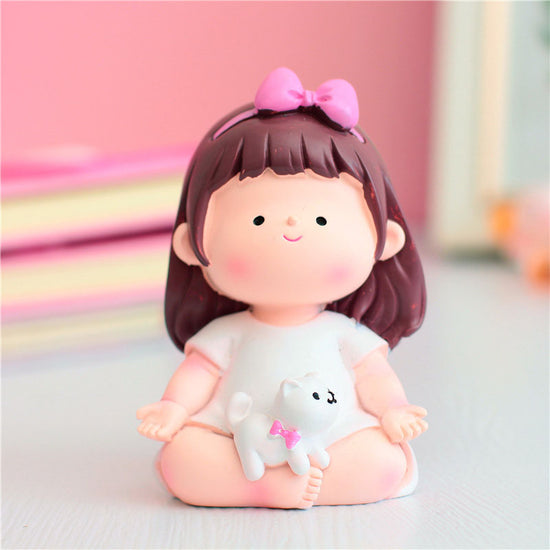 Frequently Asked Questions
best gift i could give to my physiotherapist
best gift i could give to my physiotherapist to say i am thankful from the bottom of my heart
Adorable
A beautiful piece. This cute girl cheers me up very time I look at her.