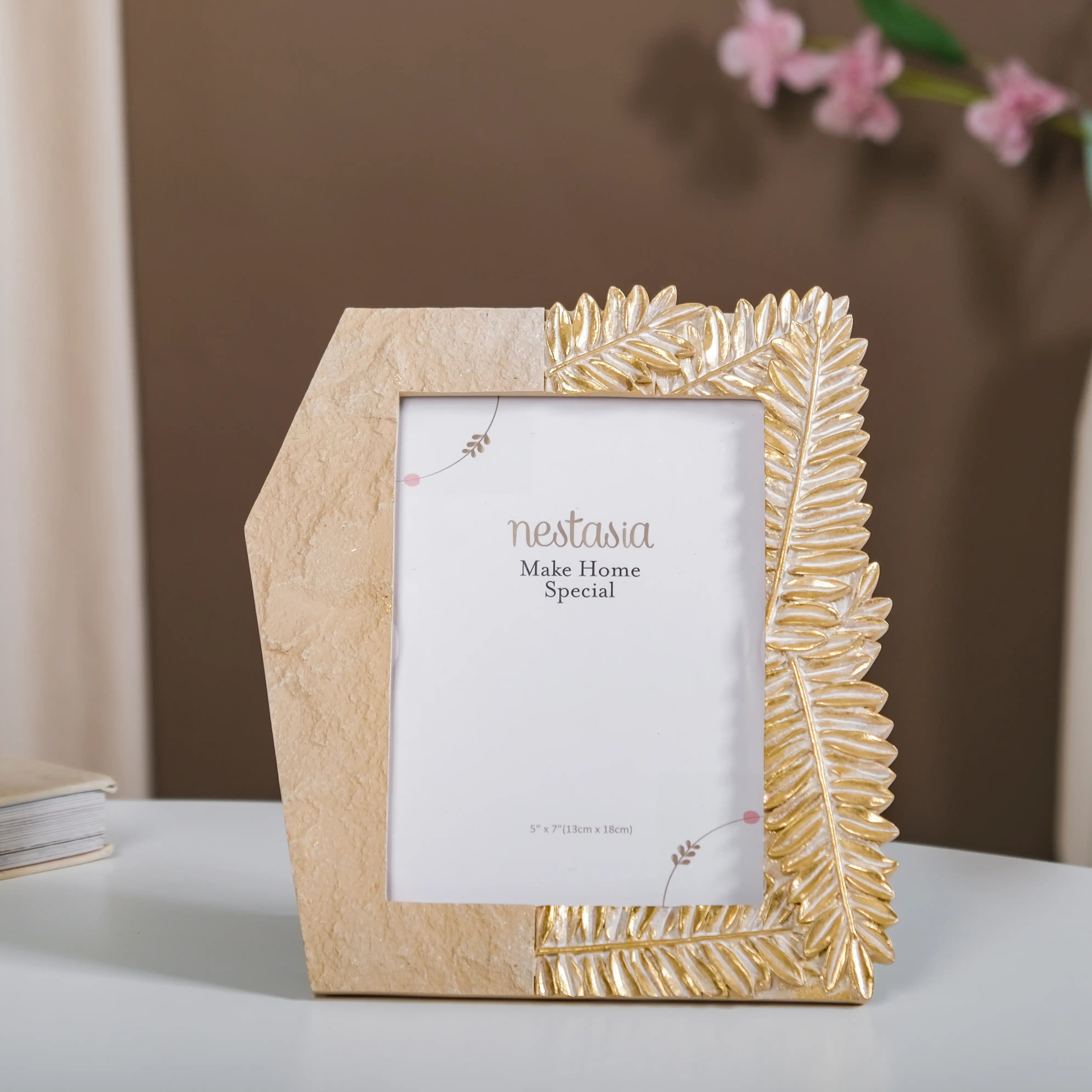 Fern Designer Photo Frame Gold 9"x7.5"
₹ 1,250 ₹ 1,800
Product Introduction
Elevate your cherished memories with the stunning half-and-half-designed photo frame, where modern artistry meets the allure of nature's glamour. This captivating frame boasts a mesmerizing contrast that is sure to capture everyone's attention. On one side, an abstract geometrical shape adorned with flagstone patterns in a soothing beige hue exudes contemporary sophistication, providing a timeless touch to your treasured photographs, while on the other side, finely detailed glam golden-coloured fern leaves create a luxurious connection to the natural world, infusing your memories with a touch of opulence and allure.
Feature
Unique half-n-half design
High-quality build
Lustrous golden details
Intricate engravings
Sturdy frame
Protective & durable backing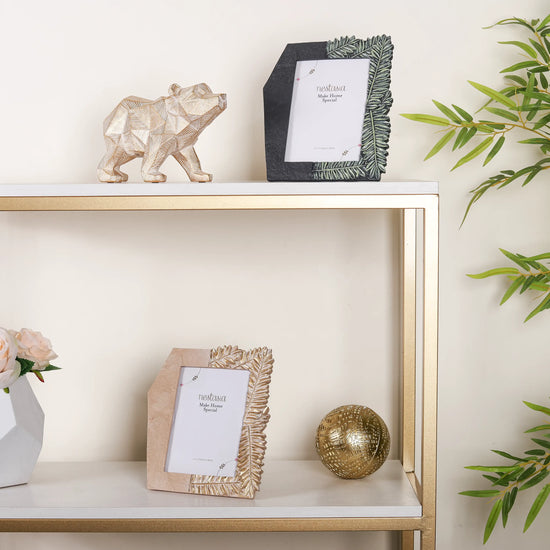 Frequently Asked Questions