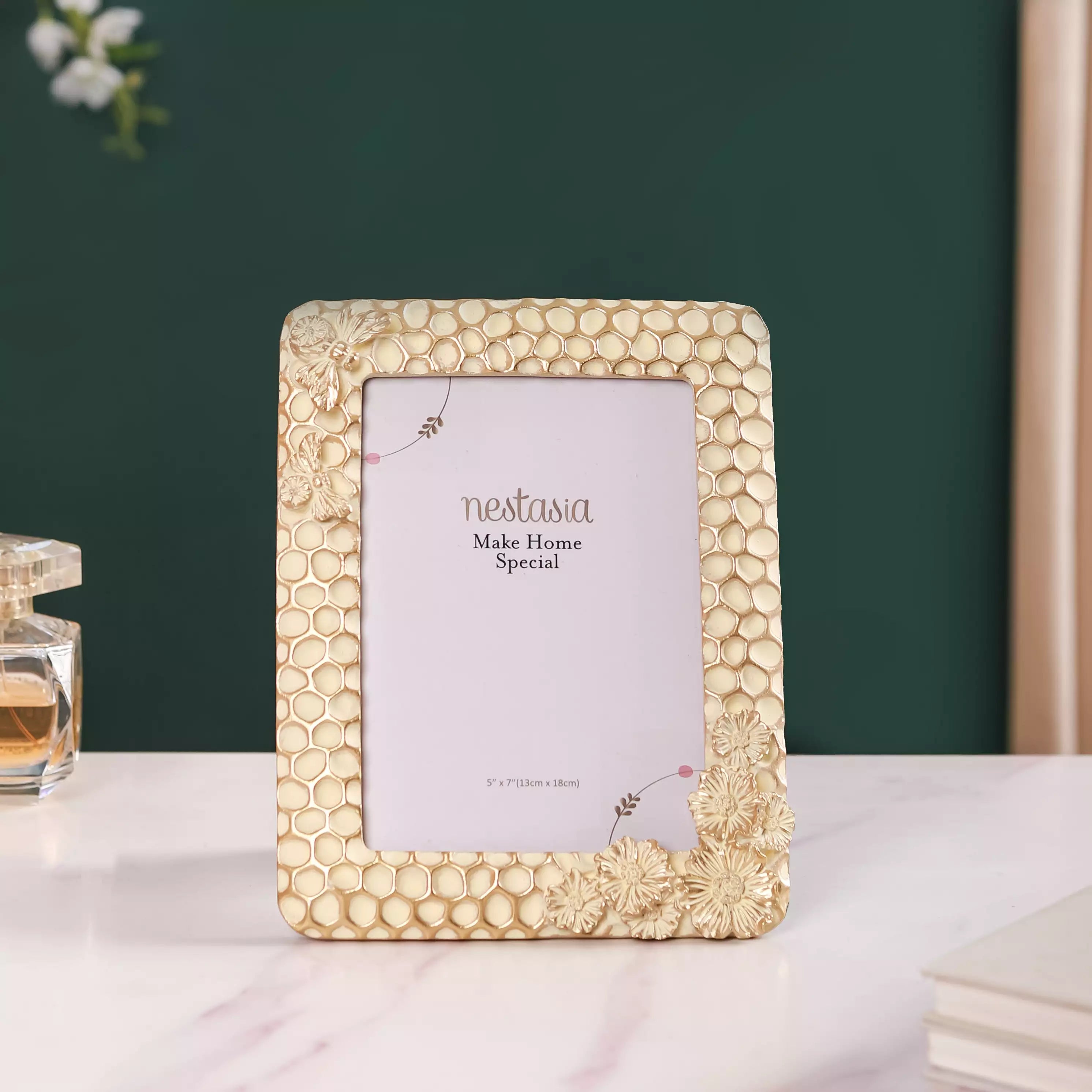 Honeycomb Gold Frame Large 9"x7"
₹ 1,250 ₹ 1,800
Product Introduction
Crafted from high-quality resin, the honey bee gold large photo frame embodies elegance and charm. Its golden hues and intricate honeycomb-like netted design reflect both nature's beauty and artistry. The delicate honey bees and blooming flowers adorning the corners add a touch of whimsy. With its impressive size, the frame becomes a captivating centerpiece, allowing you to showcase your cherished memories in a sophisticated manner. This blend of modern aesthetics and nature-inspired art transforms your photographs into captivating visual stories, turning any space into a realm of sophistication and charm.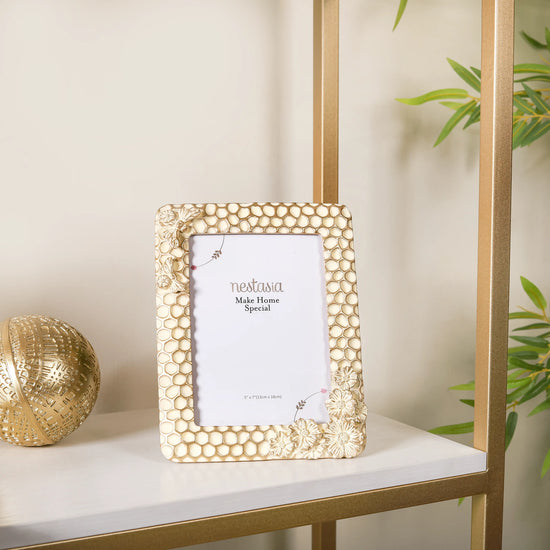 Feature
High-quality build
Lustrous golden details
Intricate engravings
Sturdy frame
Protective & durable backing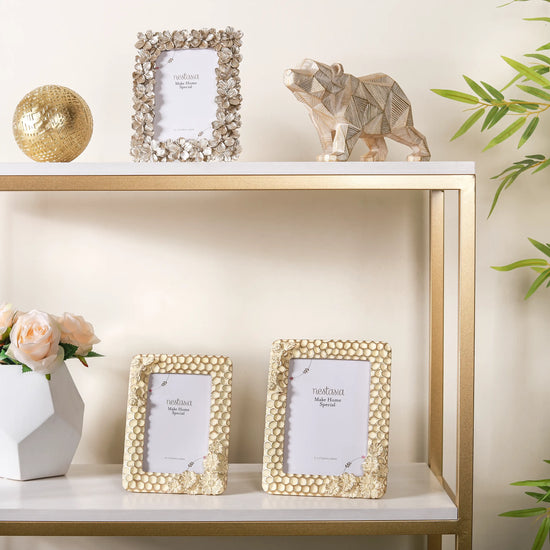 Frequently Asked Questions