Product Introduction
As much as crockeries are important, glassware can't be left behind. Especially when the home is consumed by celebrations all year long. Our exquisitely crafted glassware collection offers a wide range of glass tumblers and wine glasses having attractive and sturdy designs. Pick our glassware items featuring elegant diamond-patterned textures and stunning translucent colours to celebrate special occasions at family gatherings. Not to mention, our glassware table decor items are also available in sets, so you never run out of drinking glasses while entertaining your guests.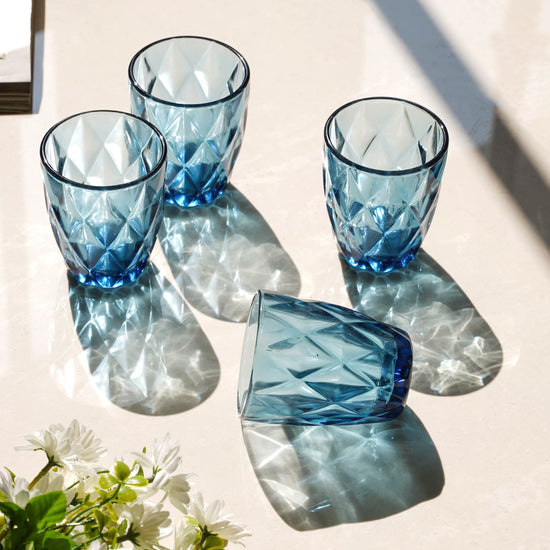 Feature
Premium quality
Textured
High-sheen exterior
Gorgeous translucent colour
Handcrafted artisanal
Durable glass material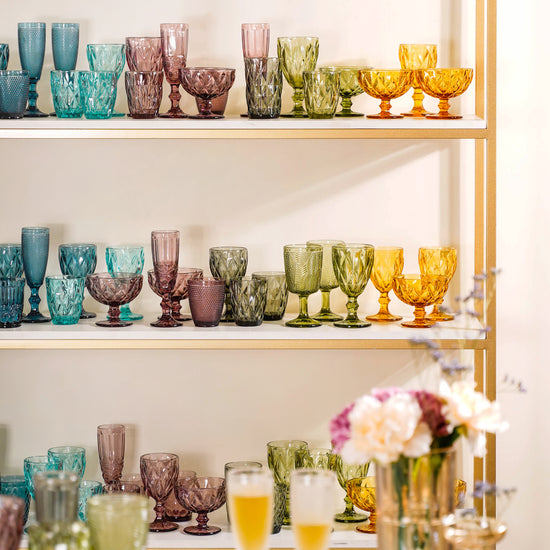 Frequently Asked Questions
Blue glasses
I am so happy to get my beautiful blue glasses.