Product Introduction
Make the party special with our stunning glass drinkware collection. The textured exterior and the translucent colours of our drinking glasses make them an instant eye-catcher at any house party or family gathering. Our exquisitely crafted drinking glasses and tumblers can add a glamorous touch to any traditional or contemporary table decor. Not to mention, the expertly handcrafted and intricate design of our glassware collection makes the glass tumblers and drinking glasses perfect for serving refreshing drinks to your guests. The sturdy design of the drinkware collection also makes our glasses ideal for daily use.
Feature
Premium quality
Toughened tempered glass material
Diamond-textured exterior
Sustainable and handcrafted
Stunning translucent blue colour
Food-safe and lead-free
Easy to wipe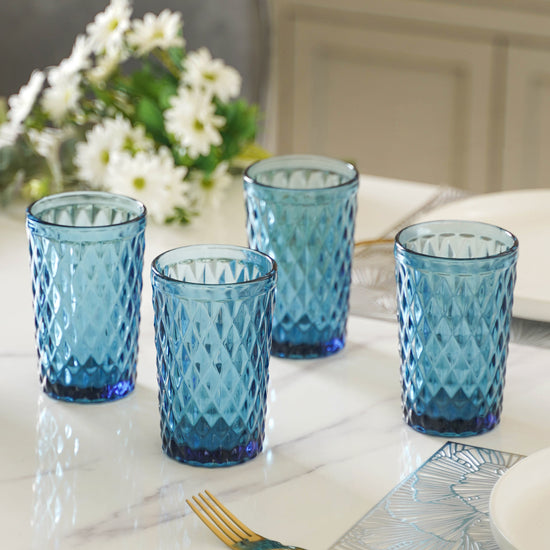 Frequently Asked Questions
Unique blue...attractive...strong quality👌👌💙🤩
Best in class
You have to order it to see how good these are.