Set Of 6 Fluted Tall Glass Tumbler 300ml
₹ 950 ₹ 1,450
Product Introduction
Introducing our stunning collection of six tall glass tumblers with a captivating ribbed texture, designed to elevate your drinking experience. Crafted with precision, these tumblers effortlessly blend elegance and functionality. Each tumbler stands tall, exuding refined charm that complements any table setting. The ribbed texture not only adds a touch of sophistication but also enhances grip, ensuring a secure hold. Impeccably transparent and lightweight, these tumblers are perfect for savouring your favourite beverages, from refreshing iced teas to fine spirits. Elevate your dining occasions and indulge in the pleasure of sipping with these exceptional ribbed glass tumblers.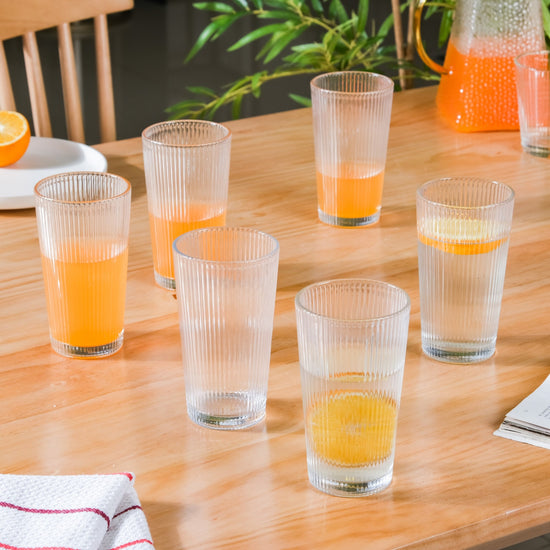 Feature
Food-grade glass
Non-toxic & BPA-free
Ribbed texture
Chip & scratch resistant
Easy to hold
Easy to clean
Premium quality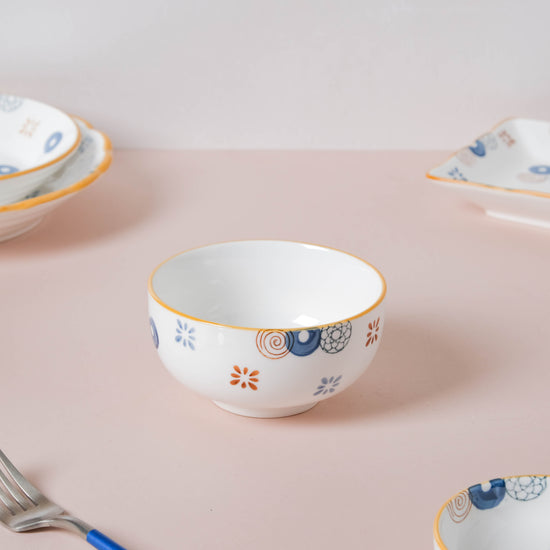 Frequently Asked Questions
Glasses are unique and classy.. loved it
Beauty
The glasses are very classy. Started using them for Diwali celebrations… loved them ♥️
Beautiful glasses
The glasses are tall and hardy. Thank you
Good quality and design
I ordered the fluted glasses from nest Asia . The order was properly packed. I am really happy with the design and quality of product
Very nice product I recommend it. Really happy with quality..