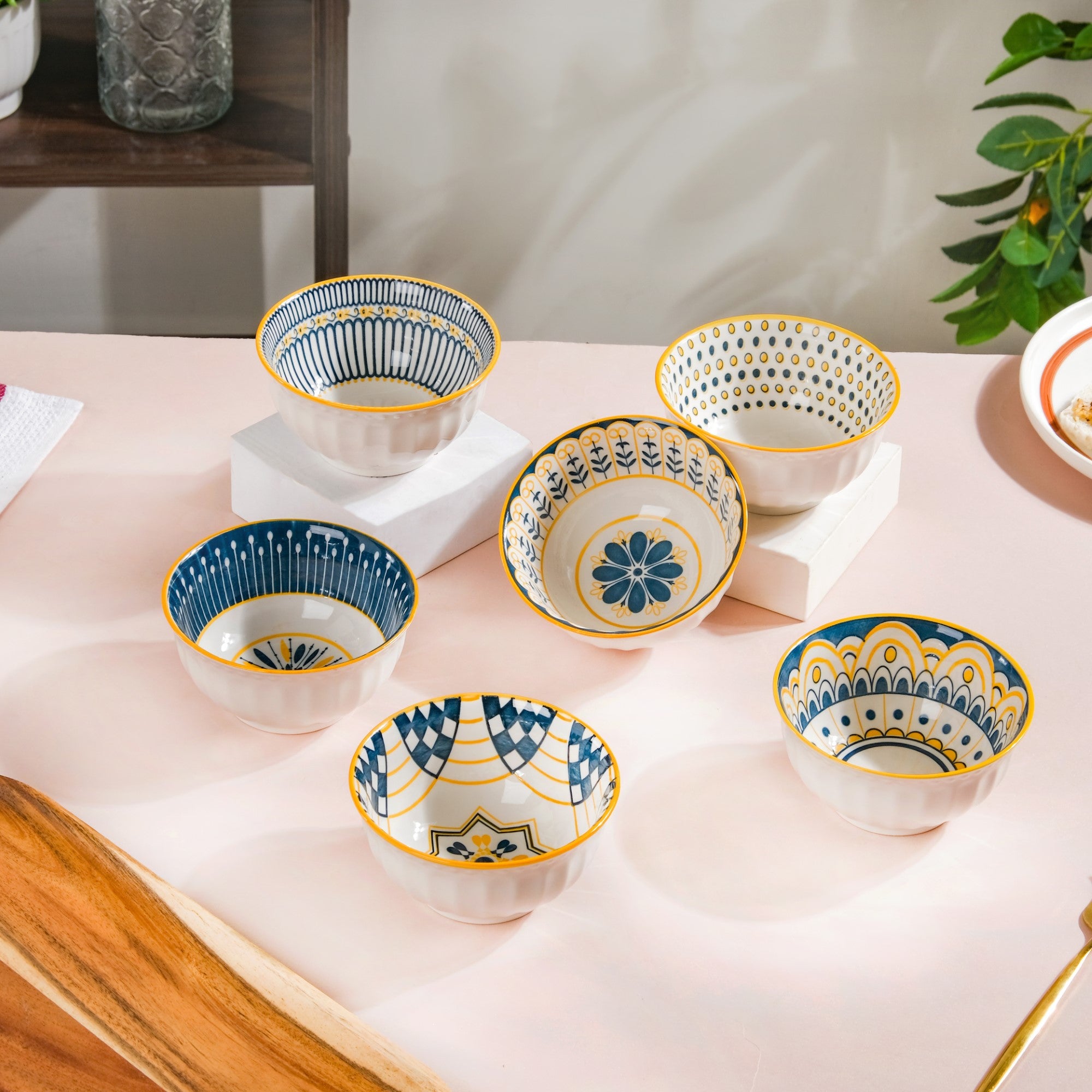 Aloha Soup Bowl 280 ml Set Of 6
₹ 1,045 ₹ 1,650
Product Introduction
Elevate your dining experience with our set of 6 versatile snack bowls that are ideal for serving a variety of culinary delights. Our ceramic snack bowls are the perfect addition to any table setting. Their sleek design and generous capacity make them ideal for entertaining guests or enjoying a cozy night in. Whether you're serving mouth-watering snacks, comforting soup, or irresistible desserts, these bowls will add a touch of sophistication to your every meal.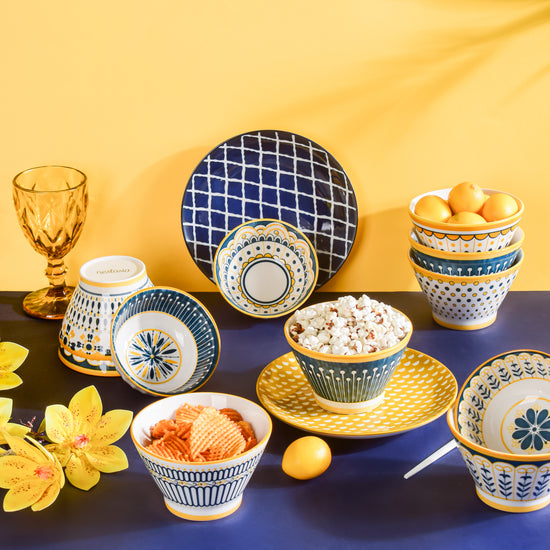 Feature
Set of 6 bowls
Microwave & dishwasher safe
Fine ceramics
Ideal for gifting
Textured exterior
Food safe & non-toxic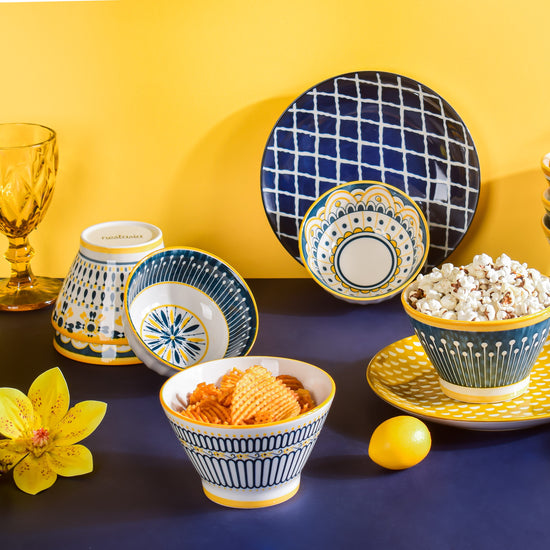 Frequently Asked Questions
SUPER happy with this beautiful set of bowls
I am so glad that I came across this beautiful brand called Nestasia. I bought it's Aloha Soup Bowls which are beautifully and artistically made. The moment I saw those bowls, they reminded me of my grandmother's treasured crockery sets which my grandfather had bought from England. These are that good 👍👍 Thanks a lot Nestasia for making such classy things at super affordable prices. Love you ☺️💕
Aloha Soup Bowl 280 ml Set Of 6
Looks great
Came in a nicely packed cardboard box. Liked the design and quality of the product.
This is the second time I've bought these bowls. This time for my daughter. Both of us loved them. They are so pretty too.