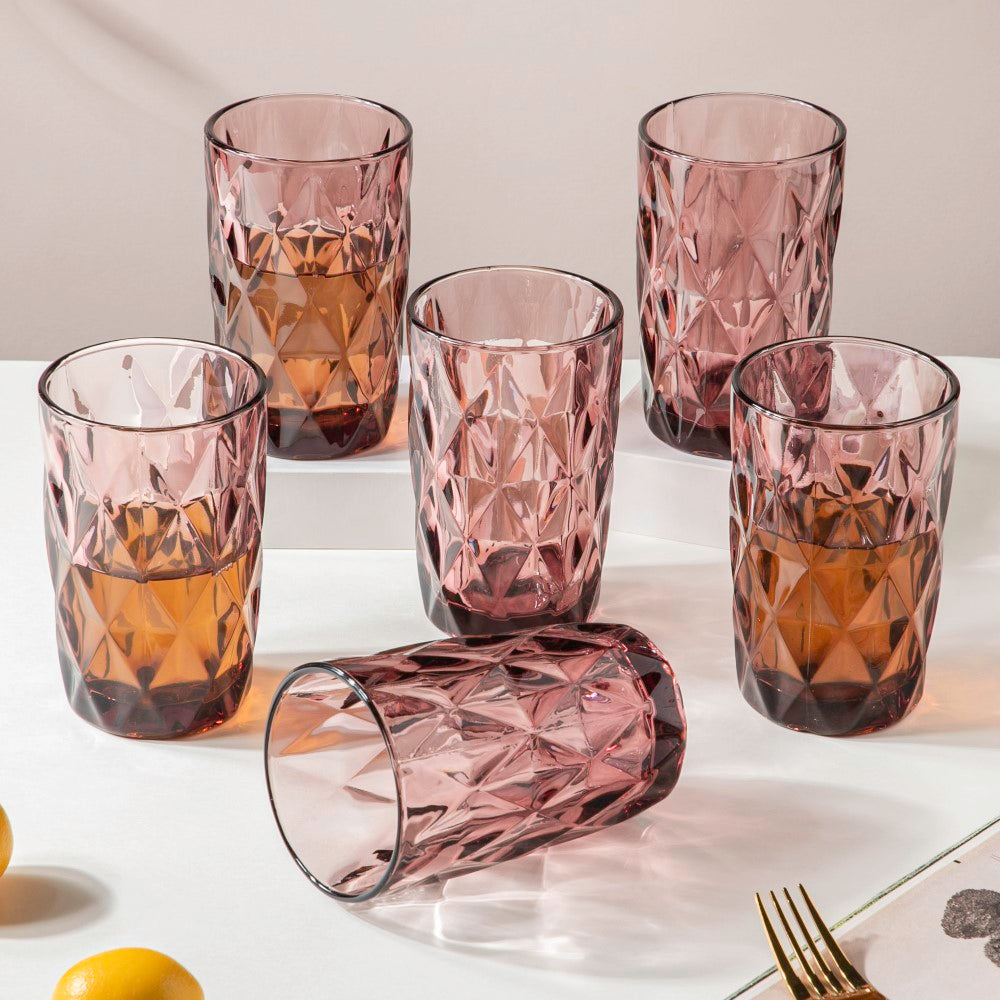 Rose Crystal Tumbler Mauve Large Set Of 6 350 ml
₹ 1,385 ₹ 1,880
Product Introduction
Quench your thirst with a hint of texture! Introducing our gorgeous set of 6 textured glass tumblers, that are created to enhance your drinking experience. In addition to being excellent for serving water and juices, these durable glasses also give your favourite alcoholic beverages a touch of flair. These textured glasses are ready to dazzle, whether you're serving a cool cocktail or a glass of juice. With this essential glasses set, you can enjoy your beverage while looking stylish.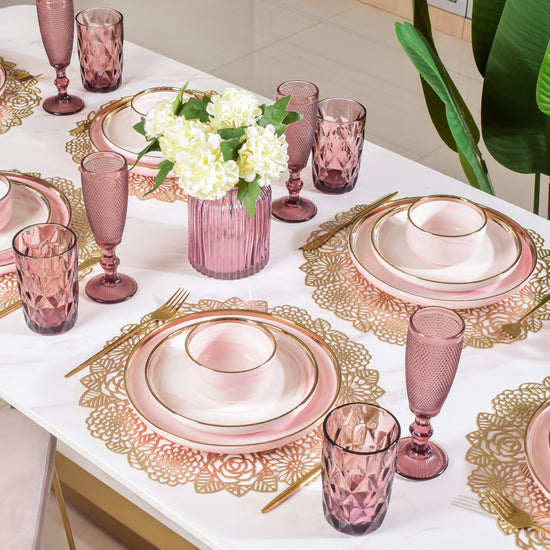 Feature
Crack-resistant glasses
Set of 6 glasses
Textured exterior
Ideal for gifting
Elegant & luxurious
Food-safe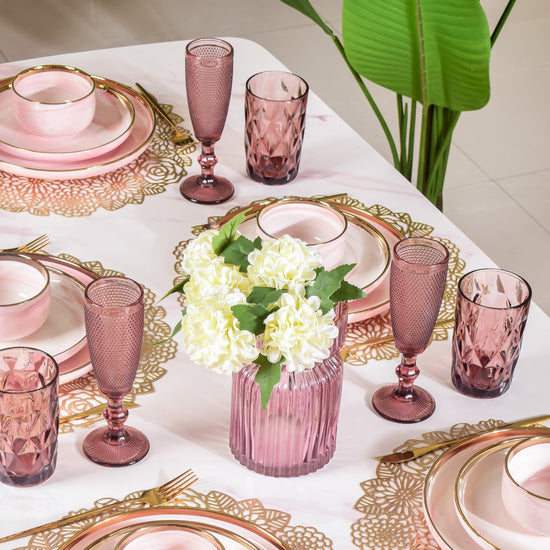 Frequently Asked Questions
Excellent product
Product quality Better Expectations
Awesomeeee!!
The textured glasses are very appealing! Loved its color and also they look amazing on my dinner table.
Rose Crystal Tumbler Mauve Large Set Of 6 350 ml
Value for money
My family loved these glasses. Instead of locking them in shelves we couldnt resisit ourself to use them for daily use and not just serving them to guests. These glasses are heavy and very good quality. I would recommend the product to everyone and look forward to Nestasia's sale to make a collection.😉