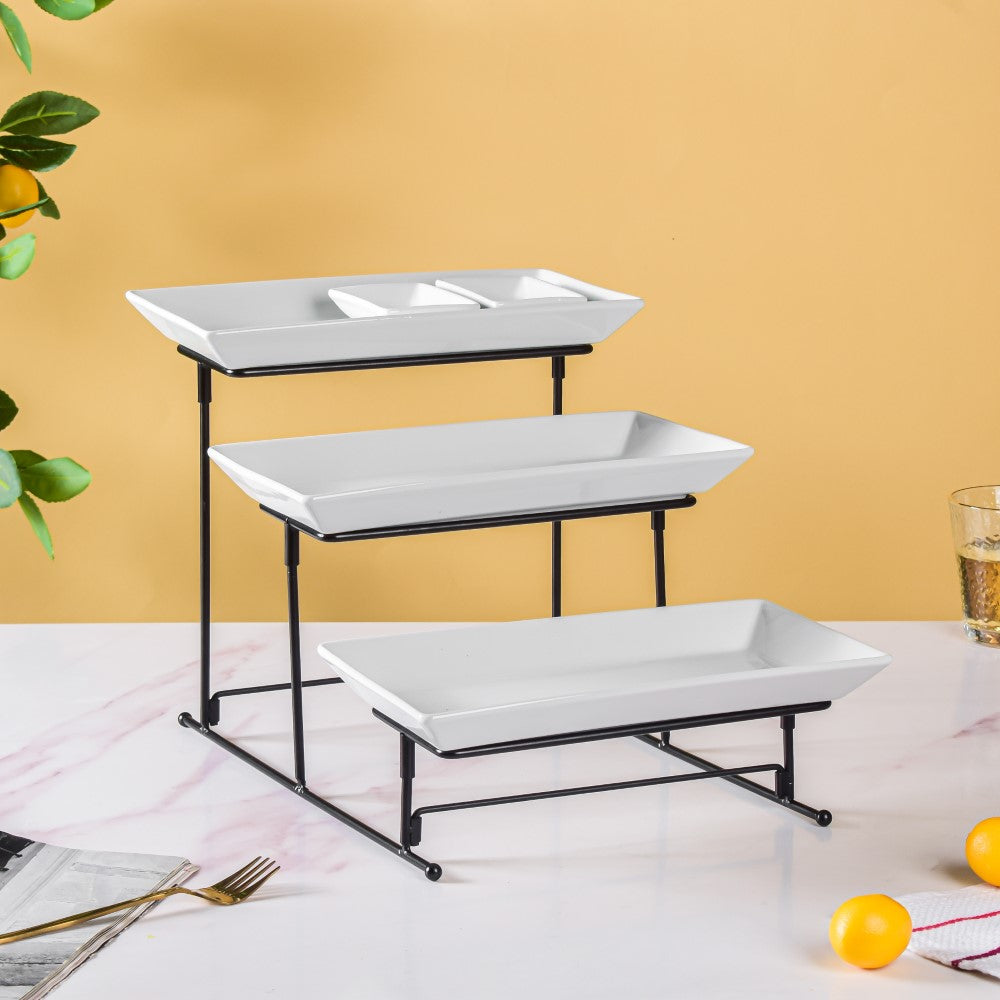 Platter Stand
₹ 3,290 ₹ 5,770
Product Introduction
Introducing our exquisite platter stand, the epitome of elegance and functionality. Crafted with precision, this 3-tier detachable metal stand is designed to showcase your culinary creations in style. The stand is not only sturdy but also easy to assemble and disassemble, allowing for convenient storage and transportation. Included are three long ceramic plates, adding a touch of sophistication to your presentation. Additionally, two small ceramic plates are provided, perfect for displaying complementary dips or condiments. With this versatile platter stand, you can effortlessly elevate any occasion, whether it's a lavish dinner party or a casual gathering. Impress your guests with this stunning centrepiece that harmoniously blends beauty and practicality.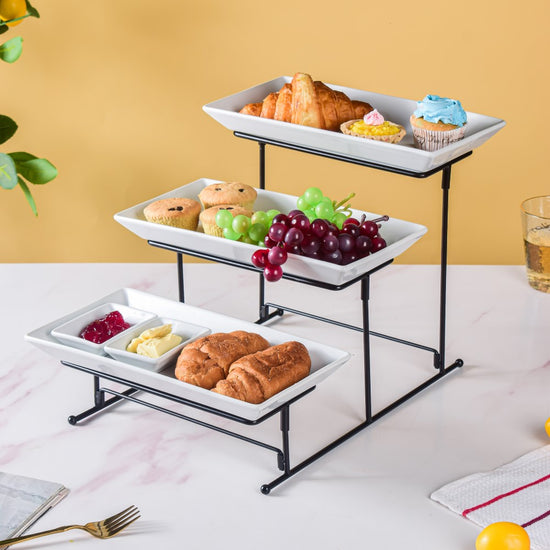 Feature
Detachable metal stand
3-tier design
3 long plates
2 small plates
Durable & sturdy
Ideal for serving food
Frequently Asked Questions
Dessert Platter
Nice and functional. Very happy with the purchase
Platter is awesome
This platter is worth buying
Heavy material and good quality
Simply superb
I am in love with this platter stand, it gives such a rich look.. The 3 platters are of thick ceramic.. The metal stands could be more sturdy.. Nevertheless it's such a great product that just elevates the look of the dining place!