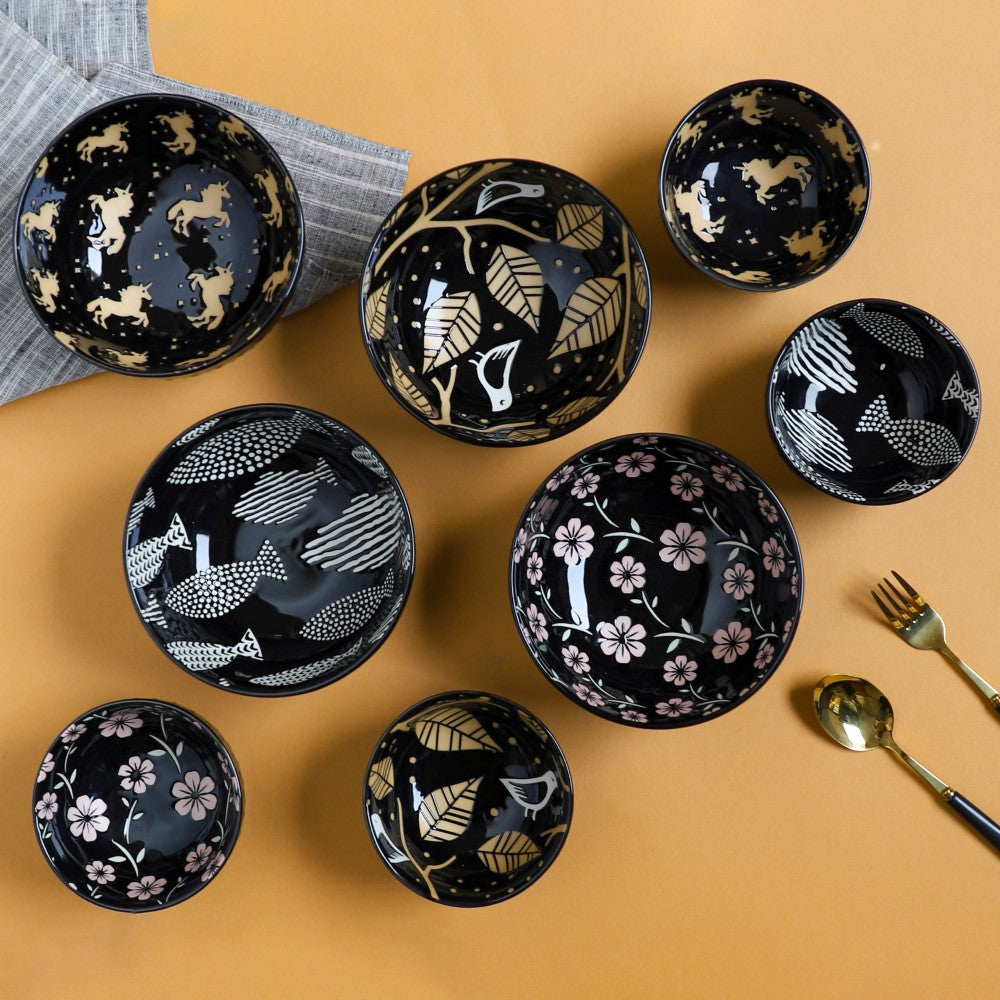 Natura Bowls Black
₹ 480 ₹ 800
Unique Design
The Color, texture anddesign has it uniqueness in creativity. A good gift option.
Nature bowls
I have ordered 4 bird bowls and 2 fish bowls and I have really liked them. They are beautiful and the size too is just perfect. They look real classy.
Pretty bowls
The bowls are really well made, aesthetically very pleasing. The glazing finish is very good.