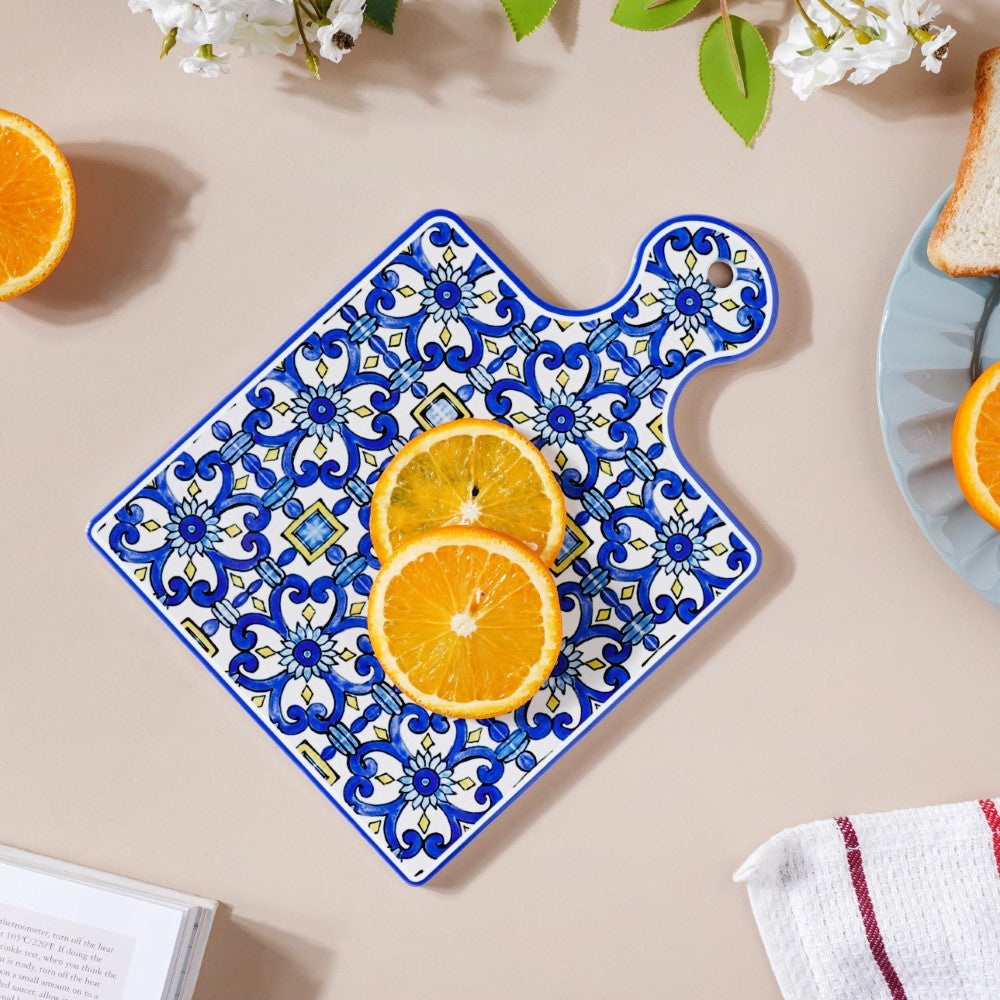 Moroccan Art Ceramic Platter With Handle Blue 9 Inch
₹ 495 ₹ 540
Product Introduction
The traditional Moroccan tile pattern and Persian style art are well-known throughout the world. They can be called the "world's eighth wonder" for their intricacy, vibrant hues, and harmonious blend of mandalas. Our collection of ceramic coaster/trivet is a gateway to incorporate this eighth wonder into your living room, dining table or as a beautiful decor piece. While the trivets are the quintessential companion of your ceramic, earthen, copper, clay, glass pots, hotpots, pans, bowls and plates, other cookware, the coasters can be the new best friends of serveware, wine glasses, cocktail glasses, and glass coffee mugs or cups.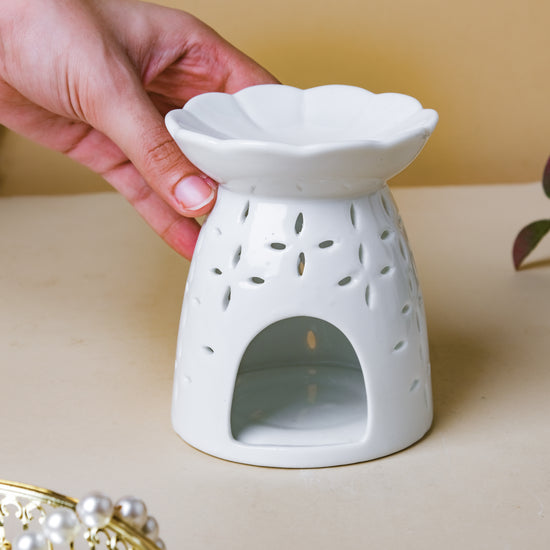 Feature
Premium quality artisanal collection
Mediterranean pattern
100% handmade & hand-glazed
Heat resistant cork undersurface
Vibrant, artistic creativity
Lead-free & scratch-resistant
Great for gifting & as centerpieces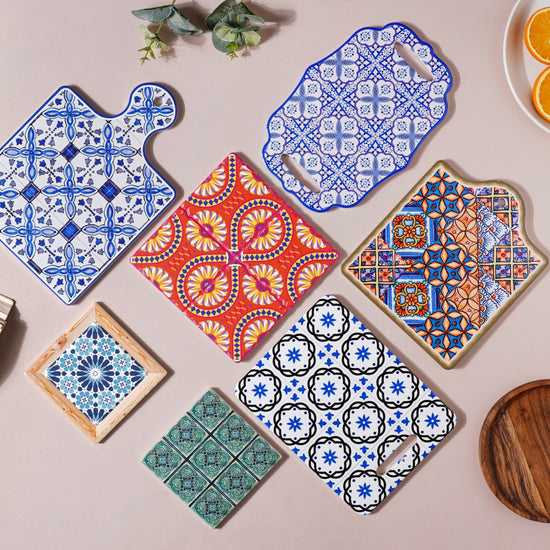 Frequently Asked Questions
Moroccan Art Ceramic Platter With Handle Blue 9 Inch
Beautiful
Love it. I am using it as a chopping board. Makes my kitchen counter vibrant. A slightly bigger size should be there as well.
A must buy
Very elegant
Definitely a neighbour's envy