Product Introduction
Our fine mesh metal basket with a sturdy wooden handle is the epitome of functionality and style. This extraordinary storage basket is an indispensable asset in any modern kitchen. Impeccably crafted with meticulous attention to detail, its light blue hue infuses a serene aura into your living space. With its sturdy metal construction and delicately woven mesh, this metal fruit basket is tailor-made to cradle and showcase your succulent fruits and green vegetables with unparalleled finesse. Elevate your kitchen aesthetic and delight your loved ones with this truly extraordinary gift basket, a shining testament to excellence.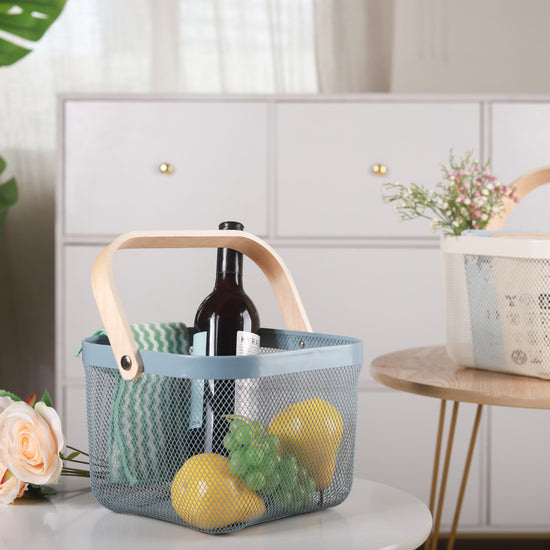 Feature
Premium quality
Durable metal structure
Resistant to rusting
Fine mesh design
Sturdy wooden handle
Lightweight & portable
Ideal fruit basket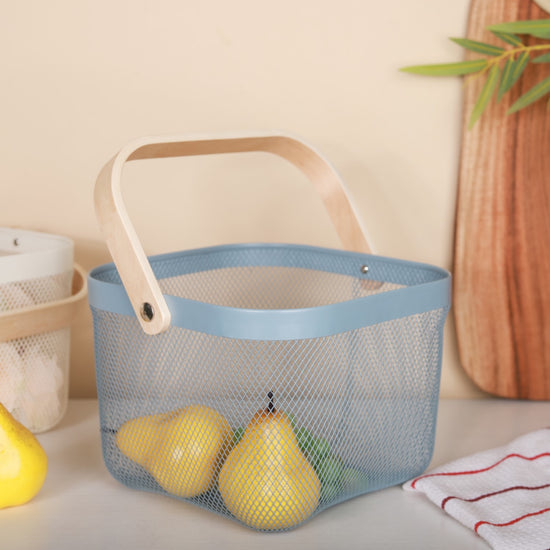 Frequently Asked Questions
Good looking n durable product
Best ever product I bought from Nestasia. Not only it's looking amazing , quality of product is fantastic. Thanku Nestasia!
Mesh basket
Wonderful and useful product. Liked it very much. THANKS