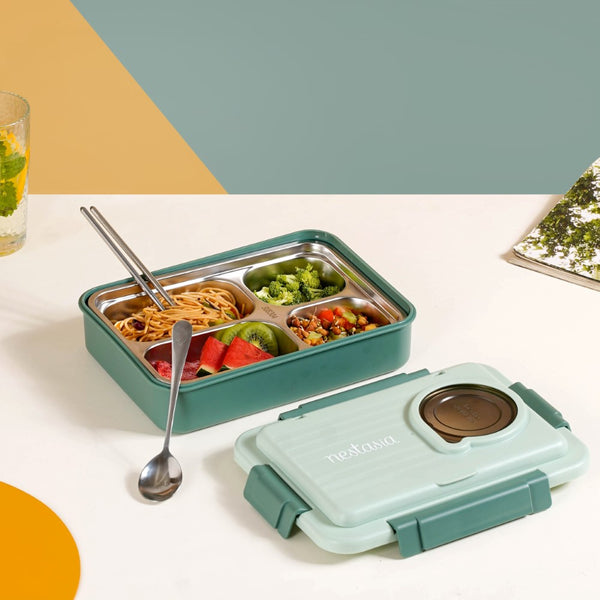 Lunch Box For Office Insulated 4 Compartment Green 1000ml
₹ 1,600 ₹ 2,310
Product Introduction
Introducing our premium lunch box, a must-have for any discerning food enthusiast looking for an exceptional lunchtime experience! It is made with high-quality materials to guarantee that your food is always delicious, safe, and fresh. This eco-friendly gem ensures non-toxic goodness because it is made of 304-grade stainless steel, which is food-safe and BPA-free. Your hot meals will stay excellent thanks to the warm water insulation, and your lunch will be easily secured with the airtight PVC top cover and clip locks. You can easily organise meals in the 4 different sections of the bento box. It is leak-proof, lightweight, and highly durable. Upgrade your lunchtime bliss with our lunch box with compartments!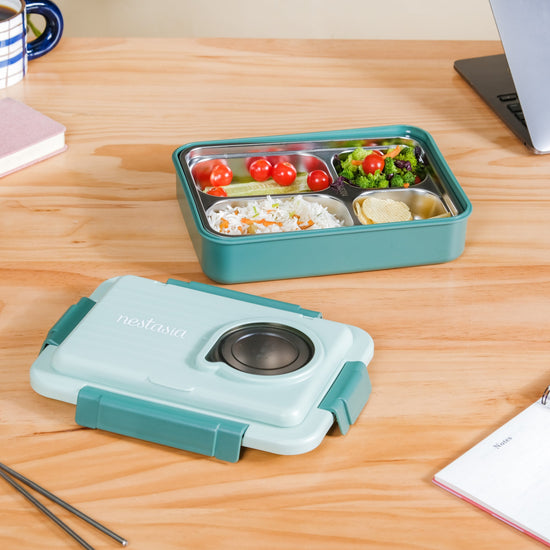 Feature
Food-safe & BPA-free
304-grade stainless steel
Non-toxic
Warm water insulation
4 separate compartments
Detachable stainless steel bowl
Airtight PVC lid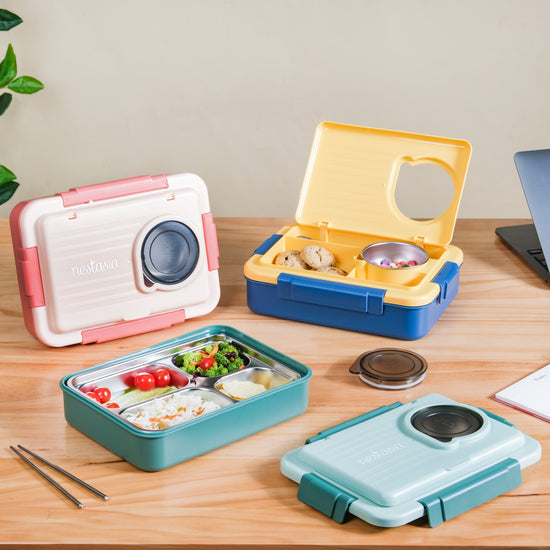 Frequently Asked Questions
Ultimate product
Good quality product, the one that I am looking for.