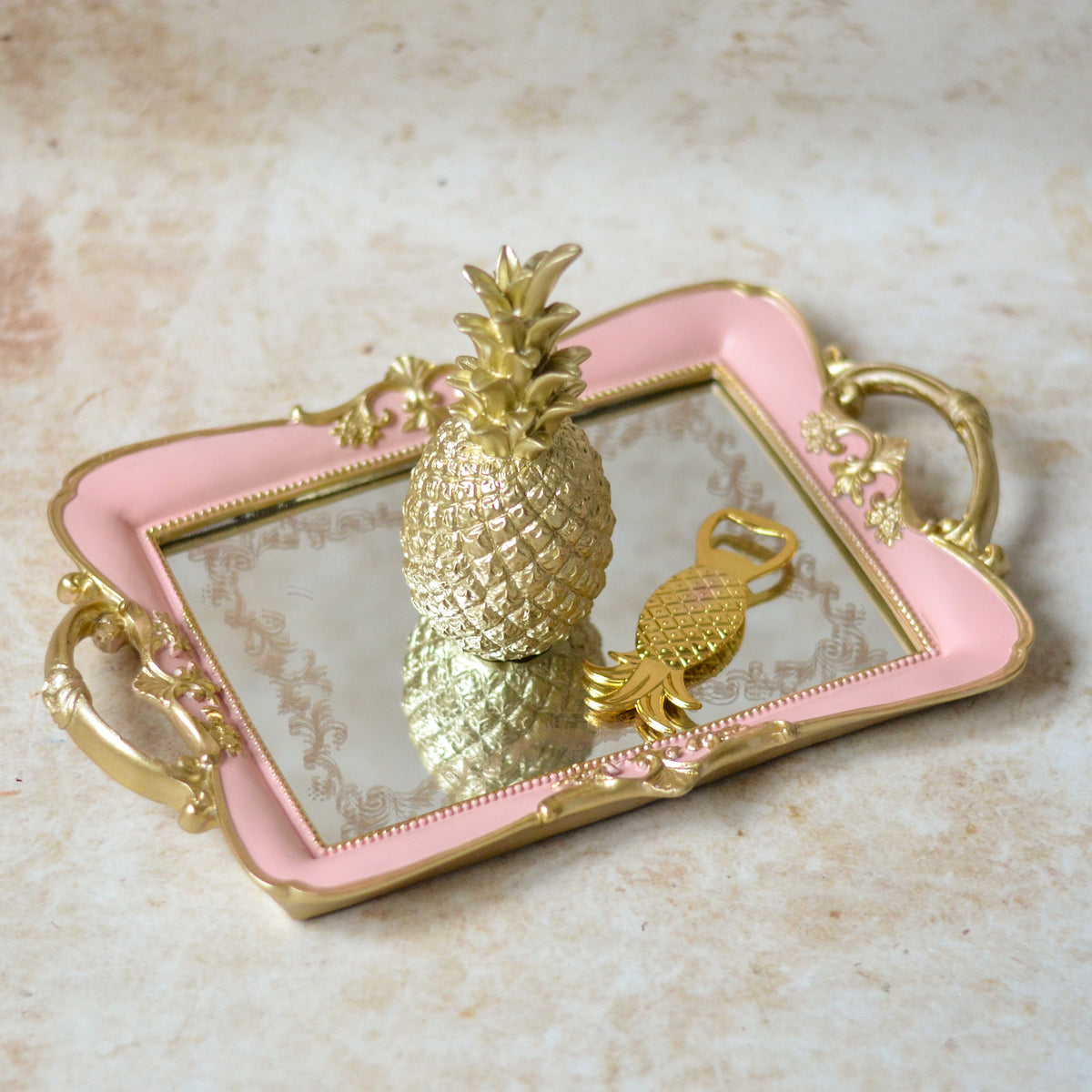 Mirror Tray
₹ 1,870 ₹ 4,015
Product Introduction
Our mirror tray features a sleek, reflective surface, that is both functional and stylish. Whether you use it to hold your favorite perfumes and cosmetics in the bathroom or to serve drinks and appetizers at a party, this tray is sure to impress. The compact size and lightweight design make it easy to carry and store, while the smooth edges and corners ensure it's safe to use. Add a touch of glamour to your home decor with our mirror tray.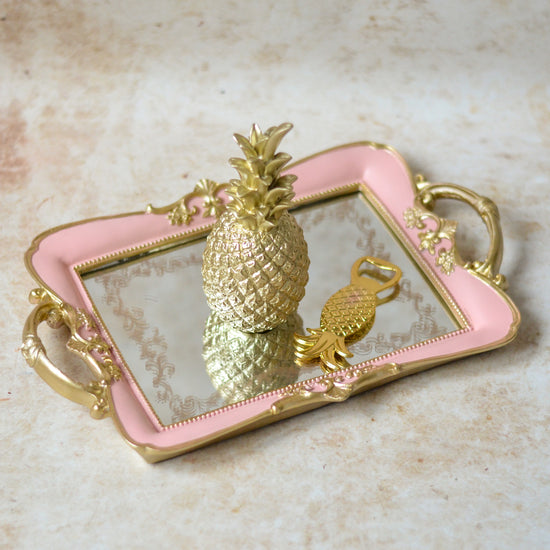 Feature
Premium quality
Durable
Exquisite design
Intricate patterns & textures
Suitable home decor
Perfect for gifting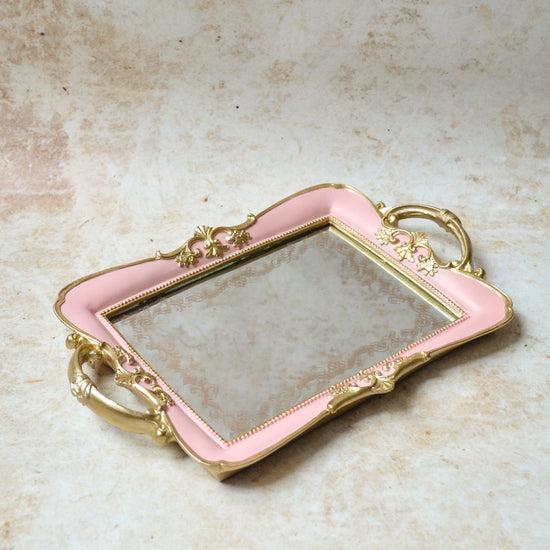 Frequently Asked Questions
Mirror tray Victorian style
This Diwali planned to give Nestasia product. Loved the traditional look with a Morden touch.please add more of this style in your product. The colours I wanted were not in stock so had to compromise with a heavy heart. Loved the tray.